CHIEF TOUSOX

DOB:
Color: Bay Black
Breeding Fee: $1,500
Grandsire Sires Side: Bolivian Chieftain
Grandsire Dams Side: Bolivian Black Thunder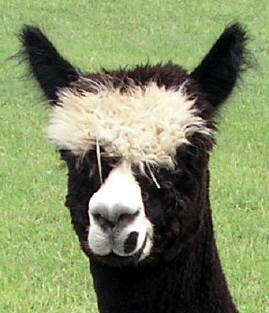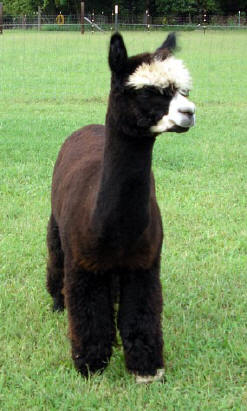 Chief Tousox is a beautiful rare full Bolivian male. His fleece is outstanding in all aspects: consistent, tightly crimped lock structure from head to toe, ; extremely high luster, exceptional length, dense and beautiful soft handle. His grandsire Black Thunder has now been retired from breeding so Chief Tousox will be carrying on his grandsires outstanding attributes into the future generations. His other grandsire needs no introduction either for Bolivian Chieftain is famous for the elite fleeces he stamps on his crias. Tousox's fleece has gradually turned from a true black to having a hint of bay black, putting him into a rare category. Full Bolivian / bay blacks are rare indeed and being out of two outstanding genetic lines is icing on the top. Tousox is ready to meet his harem and we anticipate nothing short of spectacular offspring's from this phenomenal male . He is a beautiful male to just watch strutting thru the pastures.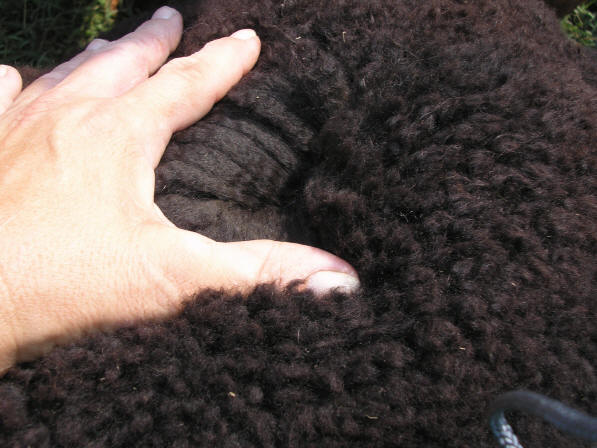 Fleece Close-Up
Tousox 's Show Record!
Sepa - Color Champion - 2006
Sepa - 1st halter - 2006
Sepa - Color Champion - 2007
Sepa - 1st halter - 2007
Mapaca - 1st halter - 2007
Maryland show - 1st - 2007
Paoba - 1st Fleece / we did not show in halter .
Va. Alpaca show - 1st halter 2006
Vaoba - 2nd halter - 2006
Cabo - 2nd halter - 2007