TOMASCO

DOB: 10-99

Color: Medium Brown

Sire: Snowmass Peruvian Avalanche

Grand Sire: Hemmingway

Dam: PPPeruvian Silhouette
Tomasco is the picture perfect breeding male. Outstanding in fleece, coverage and temperament.
Tomasco's crias have been outstanding: tightly crimped, dense, high luster, staple length and outstanding conformation. This male can produce wonderful crias! He has produced colors from white, brown, black, dark fawn and maroon. When visitors come to the farm and put there hands on his babies' fleeces they all exclaim "AWESOME" and "when can I get a Tomasco baby".

Tomasco was critiqued by Mike Safely in 2000 who was quoted as saying, "This male is the perfect example of what every breeder should be striving for".

Tomasco's crias have just hit the show circuit and are bringing home the ribbons. Two 1st Places and One 2nd Place.
Let Tomasco produce outstanding crias for you!

AFD 18.8 SD 3.8 CV 19.1 %>30u 0.8
Breeding fee - $1,500.00
Tomasco's Award Ribbon Winning Crias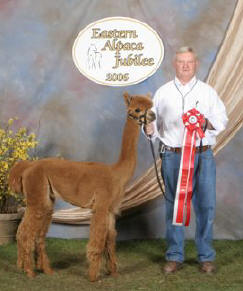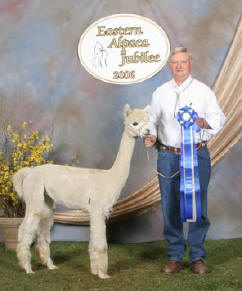 Tomasco's crias have all done well in AOBA Shows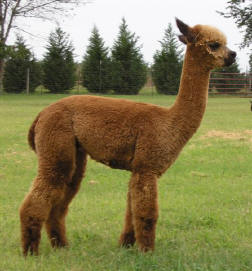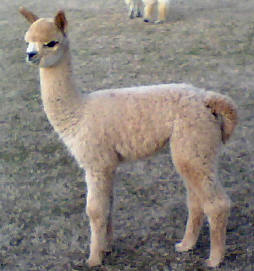 Kingston & Chapparel
Two of the next Ribbon Winners!